Your Managing Editor — Janis Hunt Johnson
All my life, I have been fascinated with language and literature. It's not just my business, it is my passion.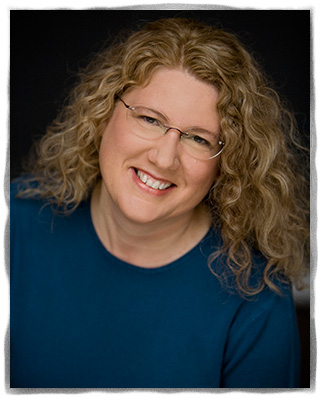 Hello, I'm Janis Hunt Johnson, your Managing Editor of Ask Janis Editorial Services. I've been running this online company since 1994, helping my clients to get their written words just right. For 12 years before that, I honed my skills as a published author and freelancer.

My favorite part of each day is the quiet time I set aside for reading and studying language.

Exploring the etymology of a single word in depth can rivet me for hours!

Yes, I am a logomaniac, a linguistics geek, a word nerd, an etymologist, thank you very much — and that's what you need if you want your written message to resonate perfectly with your target market or audience. For me, words not only have meaning, they actually bring ideas to life.

Being an Editor is my dream job, because every project I work on teaches me something new too. I never want to stop learning new things.

I have a Library degree (MLS) and BA degree in English and Art History from Indiana University–Bloomington. I worked for several years as a Reference Librarian/Cataloguer at the Art Institute of Chicago, and then as an international programs coordinator at Rotary International's Chicago headquarters.

Meanwhile, for 12 years before starting Ask Janis, I moonlighted as a freelance writer, editor, and proofreader in Chicago and Los Angeles. During that time, wherever I was working, whenever a daunting question came up about English, the words I heard most often were, "Hey, we should ask Janis! She'll know the answer."

In 1994 my husband and business partner David Chandley Johnson and I decided I could meet this need full-time, so we founded Ask Janis Editorial Services, pioneering one of the very first online editorial services available on the infant "World Wide Web."
The year 2016 marks our milestone of 22 continuous years of online operation!
Ask Janis Editorial Services has helped thousands of clients correct and polish their words, while always maintaining every writer's unique voice and intent.

Big or small, every project and client is unique.
At Ask Janis Editorial Services, you will be treated with the superior professionalism you expect, while I complete your project according to your budget and deadline — and this can all be handled online.
No matter what type of written project you need editorial services for, Ask Janis Editorial Services is ready to put your words in the best possible light by making it right!

Please visit our Frequently Asked Questions page for fast answers:



Ask Janis Editorial Services
I am ready to help you write, now!
Save 10% Off Your
First Ask Janis Project!
Get Started With
A Free Estimate!
What To Look For
When Hiring An
Editor or Proofreader




Read what real Ask Janis clients say about our editorial services!
5 Ways To Save Money
On Your Editing
Or Proofreading