Insider Secrets:
Hiring an Editor, Copyeditor, or Proofreader can seem a daunting task, especially if you have never used their services before.

Every project, author, and editor is unique; the trick is to match your project's needs, voice, and budget to the right professional – to someone you can trust, even if you may never meet face to face.

Ask Janis Editorial Services has been providing editorial and proofreading services online for over 22 years!

Running our online business as Managing Editor, I have extensively tested and hired over 30 reliable editorial professionals as needed for numerous projects. It has given me some unique insights as to what to look for in an editor.

Here are some points you need to keep in mind that will help you find an editorial service that's just right for you:


If the Editor or Proofreader doesn't offer to make a free estimate of your project's needs by checking a small sample of your project, hang up the phone and move on.

Anyone who simply quotes you a rate before seeing what your project actually entails doesn't have your project's best interests at heart, and isn't worth your time.

If they ask you to PAY for an estimate, laugh really loud and THEN hang up!



Experience & Expertise

Have they worked on a project like yours before?

Are they familiar with and do they have access to your chosen software/formats?

Find out about any advanced degrees, accolades, and awards.

How many years have they worked in the industry?

Request examples of recent work.

Check on related experience, hobbies, and interests.


Most Importantly — Will their working style mesh seamlessly with your project?

Clear & Concise Communication

Do we easily understand each other?

Are calls, messages, and emails returned promptly?

Are messages, emails, and calls to the point?

How will you both handle the workflow?

Work by snailmail, smart phone, fax, email, direct data transfer?

Contact their references!

Review their recent work

Will their personality & performance complement your workflow?

Does their work ethic match your needs and expectations?

Flexibility – Will they adapt to and promptly employ your changes?

Be clear and complete with a description of the work you want performed.

Expect and be sure to get complete answers to all of your questions.

Availability & Turn-around

If your deadline was yesterday, having a remote editorial staff on call is still your best option, because you can apply as many professionals as it takes to get the job done right, and right now.

Of course, this type of immediate "rush" turn-around can be costly.

Competent editorial service professionals are in high demand and are often booked well ahead of time.

By negotiating a schedule that works for you, your project, and your remote editorial professional, you should be able to see as much as a 15% to 30% overall savings!

Terms, Budgeting & Payments

Every editorial professional is unique, offering specific talents and skills. Each also has unique rates and payment requirements.

Be sure to review a written statement of both their payment structure and current rate sheet (keep it on file) before you begin working together.

Inquire how long their rates/procedures have been in effect.

Be sure to ask for any discounts they offer, or ideas they have to help save you money and time!

For instance, Ask Janis Editorial Services offers 10% off the total bill for every first-time client!

Protecting Your Rights & Privacy

Review and understand how the company or professional you hire will protect and maintain your rights and privacy.

Be very concerned if the company you intend to hire does not make it very plain what they will do to keep your written work private at all times.

Contracts

Never, never ever start work without a clear contract that outlines the project in total as well as the estimated costs and payment structure.

Ask before you sign – Make sure you understand the contract in total before you sign.
I hope this information helps improve your search for an editor or proofreader. I have used these guidelines myself to research all of the people who have approached Ask Janis to be hired as our staff over the last 22 years.
I always get complete answers to all of these pertinent issues before I begin extensive testing to judge their individual strengths.
Most of it may seem to be common sense, but having every question in front of you as you go always helps me to do a thorough search for the right fit.
Saving money is just as important as is finding the right editorial service to help you.  Please read my article for more useful insider secrets that could help save alot of your budget—



Owner and Managing Editor Janis Hunt Johnson honed her skills as a published author, freelance editor, and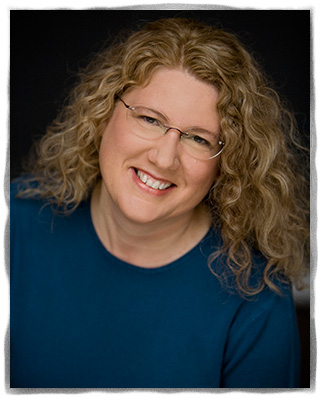 proofreader for 10 years prior to founding Ask Janis Editorial Services in 1994.

Over the last 22 years of service we have helped thousands of clients correct and polish their words, while always maintaining every writer's unique voice and intent.

No matter what type of written project you need editorial services for, Ask Janis Editorial Services is ready to put your words in the best possible light by making it right!




Ask Janis Editorial Services
I am ready to help you write, now!